Description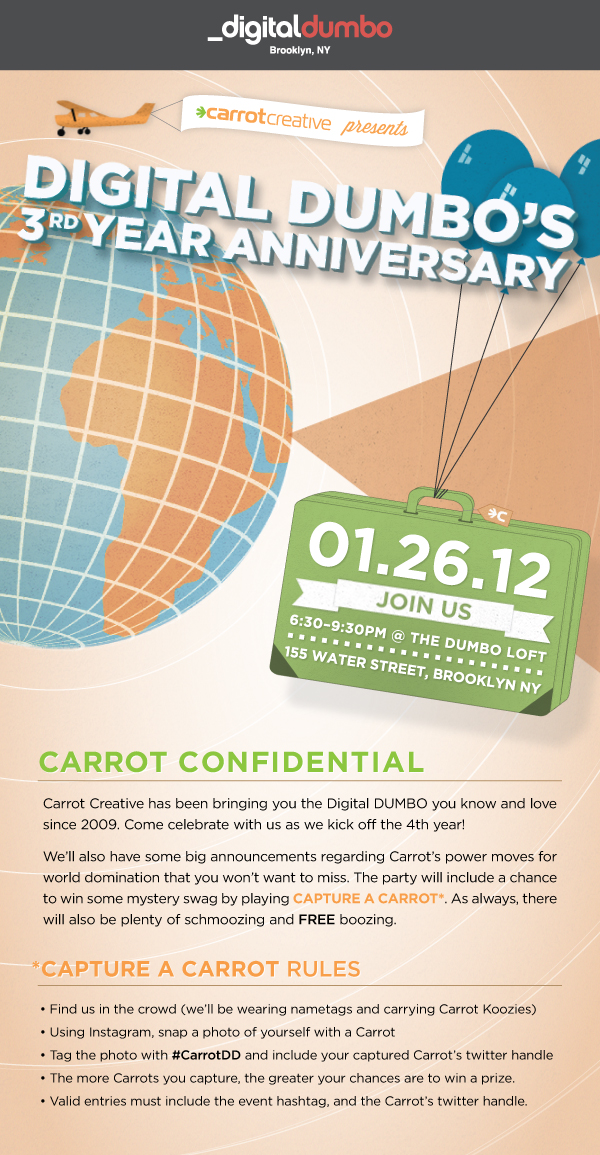 NOTE: You absolutely must show your ticket for entrance to this event. If you do not bring your ticket or are unable to show it on your mobile phone and are not on the list, you will be turned away.

Official Digital DUMBO T-Shirt



General Inquiries & Press Contacts
Please contact Andrew Zarick (@A2Z) and Kaitlin Villanova (@KaitVillanova) with any questions, comments, or press iniquiries.

About Digital DUMBO

Digital DUMBO was founded in January of 2009 to raise awareness and foster business for the local technology community. We do this through collaborative efforts with local organizations, companies and individuals to showcase local talent, educate the community, and facilitate idea exchange. The goal of our efforts is to drive future talent to the area, sustain business and solidify the community as a viable economic player in the New York Metro area.