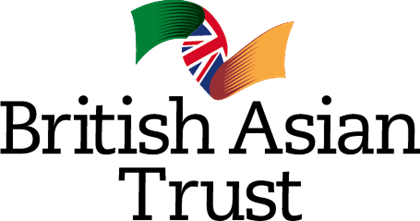 Salary: 40,000 - 45,000 depending on experience
The British Asian Trust was established in 2007 by leaders from the British Asian community with the aim of tackling poverty & inequality in South Asia. Our programmes address systemic problems & inequality in the areas of education, livelihoods, anti-trafficking, mental health and conservation. We aim to promote long-term prosperity for disadvantaged communities, with a particular focus on empowering women and youth. Since our foundation, we have Improved the lives of 5 million people across India, Pakistan, Bangladesh & Sri Lanka.
As an organisation, we are undergoing a period of transformative growth & are looking for an experienced fundraiser to support this growth in our programmes & partnerships by raising significant income from trust & foundation, corporate foundation & statutory donors. At the British Asian Trust, we believe traditional approaches to philanthropy & development will not, alone, solve the challenges of the region. To this end, we form innovative & collaborative funding partnerships, which include development impact bonds & a new Anti-Trafficking Fund with the Childrens Investment Fund Foundation.
The role will be responsible for both developing new relationships & managing a diverse portfolio of existing funders to meet ambitious income targets. As part of the Fundraising Team, reporting to the Head of Programme Fundraising, the post-holder will lead on securing 6-7 figure grants for our livelihoods, education, anti-trafficking, mental health & conservation programmes in South Asia. There is significant potential for growth within this role, such as through leading fundraising strategy for programme priorities, like our social finance work, or future line management, depending on experience & interest.
The ideal candidate for this role will be an ambitious, self-starter, who thrives in a collaborative, fast-paced environment. Whether you come from the international development sector or somewhere entirely different, chances are youre an individual with extensive experience of securing & managing large & complex funding partnerships with institutional donors, looking for the opportunity to broaden your skills & experience. We are seeking a proactive & flexible fundraiser, with excellent communication & organisational abilities, able to adapt their skills to meet different funding opportunities.
Closing date: 5pm, Thursday 23 September 2021
Interview dates: First round interviews will be held 30 September 2021; second round interviews, if required, will be held week commencing 4 October 2021
How to apply
If you are interested in applying for this role, please send a CV & a short covering letter, no longer than two sides of A4, explaining how you meet the criteria & why you would be the best person for the job addressed to Ellie Jones, Head of Programme Fundraising.
We hold the right to close this job listing early.
We value diversity & aspire to reflect this in our workforce. We welcome applications from people from all sections of the community, irrespective of race, colour, gender, age, disability, sexual orientation, religion or belief.
Details
Job Title: Senior Programme Fundraising Manager
Reporting to: Head of Programme Fundraising
Line Management responsibility: No
Location: British Asian Trust offices, London
Job purpose
The British Asian Trust (BAT) is in a dynamic & exciting period of growth. This role will play a vital role in the organisations development through raising 6-7 figure restricted grants from trusts & foundations, including corporate foundations, & statutory bodies, in the UK, South Asia & other geographies. The role will be responsible for both securing new funding relationships & managing a portfolio of existing donors, predominantly large trusts & corporate foundations. The post-holder will work closely with the Head of Programme Fundraising & Programme Fundraising Manager, as well as the wider Fundraising Team, in-country staff, & senior management, to secure significant & sustainable income for Livelihoods, Education, Anti-Trafficking, Mental Health & Conservation programmes in South Asia.
Main responsibilities
Lead on identifying & securing new 6-7 figure grants from institutional donors (trusts, corporate foundations, & statutory donors) to meet programme fundraising targets
Proactively research & identify funding opportunities that support the organisations fundraising priorities
Maintain up-to-the-minute intelligence regarding existing opportunities, supporters, relevant industries & the overall philanthropic landscape
Work with other internal Stakeholder Leads & wider teams to develop & implement effective engagement strategies, based on the research, including supporting senior management & trustees to initiative & manage key relationships
Work collaboratively & productively with programmes teams & in-country staff, & senior management, to develop & submit high value (predominantly 6-7 figure) funding bids to meet Programme Fundraising targets
Manage & maintain effective prospect records & pipelines on the CRM database (Salesforce)
Proactively research, network & engage with key sector stakeholders & groups to identify & pursue funding opportunities & strategic partnerships in line with the organisational strategy, collaborating with programmes & senior staff as appropriate


Effectively steward & grow a portfolio of existing institutional funding partnerships
Maintain & develop a portfolio of high value institutional donors (currently primarily trusts & corporate foundations) in order to maximise sustainable restricted income
Produce individual engagement plans, bespoke communications & compelling funding applications in order to reach ambitious targets
Ensure effective grant & partnership management, working collaboratively with programme leads, country directors & communications staff, incl. thorough reporting & delivering partnership commitments, such as employee engagement, communications & events
Ensure stand-out donor stewardship, leveraging on internal events & project visits, & face to face & written communication
Support internal stakeholder leads (incl. the Chief Executive, Executive Directors & Trustees) to effectively manage donor relationships for which they are responsible, incl. drafting correspondence & writing meeting briefings
Maintain appropriate donor records (on the CRM database as well as files), incl. donor thank you letters, contracts, payment receipts, meeting notes, communication records, etc


Other:
Compile accurate queries, reports & summaries as needed for the Head of Programme Fundraising & Director of Fundraising
Support the development & implementation of systems, processes, & practices necessary to ensure that we deliver first class management of our funding partners
Contribute to overall strategic & financial planning as required
Participate in team meetings & events
Actively contribute to & support wider BAT activities & initiatives, particularly with regards to income generation & communications
Consistently demonstrate the values & principles of British Asian Trust in all its activities
Other duties as required by the line manager commensurate with the post


Key relationships
Internal: Director of Fundraising; Head of Programme Fundraising; Programme Fundraising Manager; Head of Programmes; Programmes staff in-country & the UK; Fundraising Team; Communications Team
External: BAT funding partners, including Trust & Foundations, corporate & statutory donors; Programme Partners including; NGOs, private sector companies & academic institutions; BAT Service Providers, such as IT & database support


Job-related knowledge, skills & experience
Essential:
Significant experience with demonstrable progression in an institutional fundraising (preferably trusts, foundations and/or corporate foundations) or similar role
Strong track record in securing high value (six figures & above) grants from warm & cold trusts, foundations, corporate foundations and/or statutory donors, including demonstrable ability to independently manage the fundraising process from research/identification to grant management
Demonstrable experience project managing complex bid development & writing successful fundraising bids, including developing project budgets
Strong track record managing & increasing the income from a portfolio of high value funding partnerships with institutional funders, including implementing creative engagement/stewardship plans
Demonstrable experience of managing high-level internal & external stakeholders (including chief executives & trustees) to engage & drive fundraising relationships
Demonstrable ability to proactively manage a funding pipeline for programme priorities, including reporting to senior stakeholders against targets & pipeline strength
Desirable:
Knowledge and/or experience in the development sector
Knowledge, experience and/or passion relating to BATs programme areas (livelihoods, education, anti-trafficking, mental health, conservation) and/or countries in South Asia, particularly India, Pakistan and/or Bangladesh
Particular expertise & passion for driving new business (funding) opportunities
Experience managing corporate partnerships, including developing creative communications & engagement plans
Knowledge and/or experience of the social finance sector or results-based-finance
Key skills required for the role:
Excellent stakeholder & relationship management skills
Excellent written & verbal communication skills
Excellent time management & organisational skills
Ability to prioritise work & work well under pressure
Ability to work methodically & with high attention to detail
Good working knowledge of database, spreadsheet & word-processing software
Ability to problem solve & troubleshoot
Ability to demonstrate a flexibility of approach & work effectively as part of a team