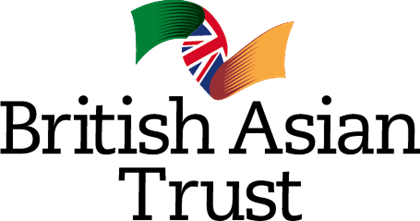 Are you looking for your next challenge? We are looking for an enthusiastic & experienced Executive Administration Assistant to support the work of our brilliant team. This role is pivotal in supporting different teams to ensure our office operates as efficiently as possible. You will be incredibly well organised, an expert communicator, a great team player with lots of administration experience. Currently we are working from home with some office days.
Salary: 25K
| | |
| --- | --- |
| Job Title | Executive Administration Assistant |
| Reporting to | Executive Assistant to CEO |
| Line Management responsibility | No |
| Location | The British Asian Trust Offices, London |
Key accountabilities

Office
To be responsible for all administrative tasks & general upkeep of the office, including:
Collecting & distributing the post
Answering the phone & putting calls through
Filing, archiving, etc.
To make sure the office is maintained in a tidy manner
To be responsible for the purchasing of office supplies, including:
Ordering & maintaining adequate stocks of stationery
Maintaining adequate supplies in the kitchen & staff areas
Researching & purchasing office equipment & services
To organise team meetings & take minutes
To liaise with IT to ensure the office is fully connected
To make all arrangements for meetings including arrangements for refreshments & relevant room bookings
Take notes/actions for any meetings that are required
Ensure staff phone list is kept updated & circulated regularly to staff
Manage the work mobile contracts & ensure relevant staff have work mobile phones
Manage Sharepoint & ensure it is kept tidy regularly
Directors
To provide diary management support for the Executive Director, the Director of Social Finance & the Director of Fundraising
To assist in arranging meetings for the Directors (location, attendees, equipment, food, layout etc.) & to take minutes as required
EA to CEO
Support EA to organise governance meetings dealing with external Trustees/PAs
Salesforce support CEO & EA in ensuring donor information is updated as & when required
Support EA with booking national & international travel for the Chief Executive (flights/visas/airport parking/accommodation etc.)
Support EA with monthly expenses admin for CEO
Support EA with any other ad hoc requests
Human Resources
To maintain personnel files & administer basic HR processes & systems (IRIS) as required including annual leave, sickness absence & standard letters of employment
To monitor the recruitment inbox periodically, post job advertisements on job boards (Greenhouse, Charity job, BOND etc ) as required & support recruiting managers with the logistics of the process
Arrange for all new starters to have adequate IT & equipment on their first day & ensure they have an office pass card & a basic office induction.
Support line managers with offboarding process as required including arranging exit interviews , return of BAT equipment & office pass card
Support Head of Programmes to maintain DBS compliance for all identified roles
Updating the organisational chart with the arrival/departure of new colleagues
Other
Work on any additional projects that come up in collaboration with specific members of the team, in agreement with line manager to support organisational priorities.
Assist in the coordination of team events, where necessary
Actively contribute to & support wider BAT activities & initiatives, particularly with regards to office management
Consistently demonstrate the values & principles of British Asian Trust in all its activities
Key relationships
Internal:
SMT
Programmes & Fundraising Team
Finance & Resources
External:
Trustees/PAs
Programme Partners including; NGOs, private sector
companies & academic institutions
BAT funding partners, including Trust and Foundations, Government, & private sector
BAT Service Providers, such as IT & database support
Job-related knowledge, skills & experience
This is a diverse role & we are open to dynamic people, with a range of experience or skills to undertake the role.
Experience
Demonstrable experience of working in an office environment - E
Experience of diary management, ideally with experience of booking international travel & meetings - E
Experience of office management - E
Experience of working with large volumes of data & paying close attention to detail - E
Experience of managing multiple inboxes - E
Experience of using Salesforce or other CRM - D
Skills, knowledge & attributes
Highly developed time management & organisational skills - E
Ability to prioritise work & work well under pressure - E
Works methodically with high attention to detail - E
Excellent written & verbal communication skills - E
Strong numeracy skills - E
Highly developed administrative skills - E
Good working knowledge of database, spreadsheet & word-processing software - E
Ability to demonstrate a flexibility of approach & work effectively as part of a team - E
Ability to maintain confidentiality always & exercise discretion. - E
Team player with the ability to manage up when required - E
Able to work in a fast-paced environment - E
Resilient to change & able to handle some ambiguity - E
Demonstrable commitment to the development sector and/or experience of the South Asian Continent - D
E = essential criteria for the role
D = desirable criteria for the role
Closing date: 5pm Monday, 27 September 2021.
Interview dates: First round interviews will be held on w/c 4 October 2021.
Please note we expect a high level of interest in this role & reserve the right to close this listing earlier than stated.